Main Course?
Envy thou not the oppressor, and choose none of his ways. For the froward is abomination to the Lord: but his secret is with the righteous.
Live Radio Stream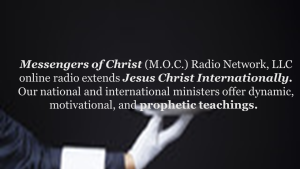 Praise Our God MOC


M.O.C. Radio Network
Messengers of Christ Radio Network, LLC.
Spreading the Gospel of Jesus Christ Worldwide!